Dr. Drew Scholtz and our professional dental staff are passionate about the field of dentistry and the opportunity to work with patients in the Muskegon area.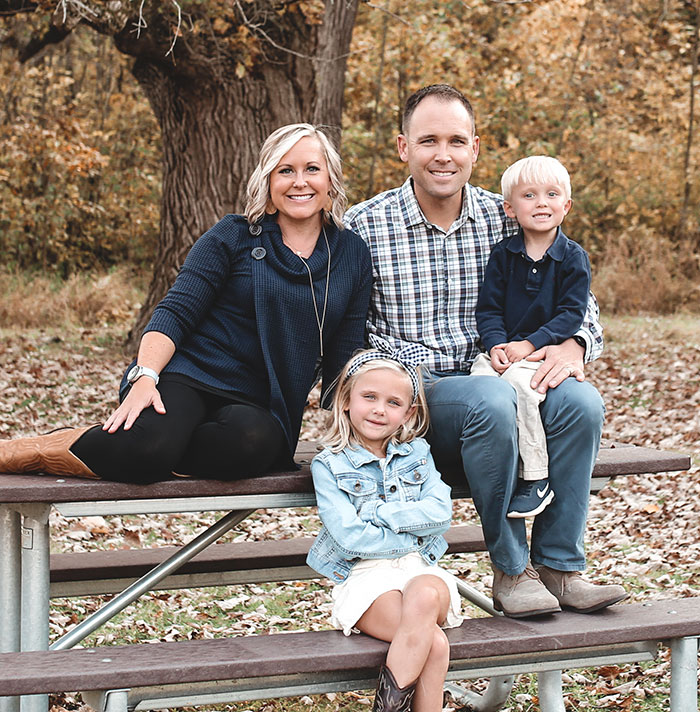 Dr. Drew Scholtz, DDS
Dr. Scholtz is a West Michigan native and grew up in Grand Haven. Before joining the team he worked as an associate at area practices for six years becoming proficient in the latest, exciting procedures in dentistry. He graduated from the University of Michigan in 2002 with Bachelor of Science in Engineering and 2007 with Doctor of Dental Surgery. He is involved with the American Dental Association, Michigan Dental Association and Muskegon Dental Society. Dr. Scholtz also volunteers his time with Miles of Smiles, a mobile dental clinic, providing care to children in West Michigan.
Drew and his wife, Carly, have two children. Bea, who was born in 2014, and Kent, born in 2016. Life is full of wonderful changes. He also enjoys getting outdoors, often for hike with their dog, Chewy. Other interests include skiing, golf and time spent on the water.
Our Staff
We invite you to get to know our friendly and experienced staff. They are skilled, adept at meeting your dental needs, and happy to answer questions.
From helping to educate about preventative care to assisting with billing and insurance concerns, our staff members are here to help make your dental experience a positive one.
Office and Finance Managers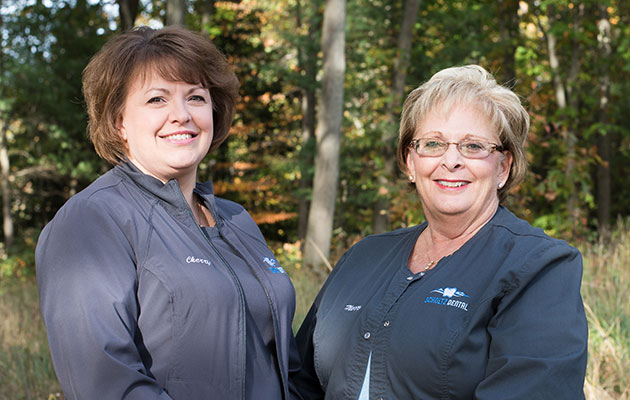 Hygienists